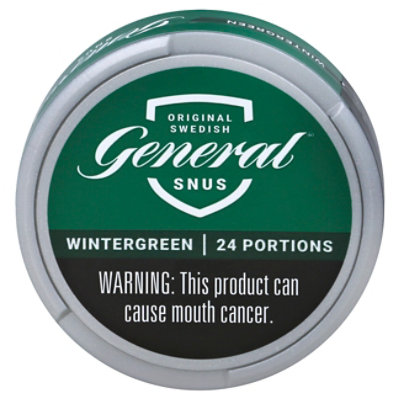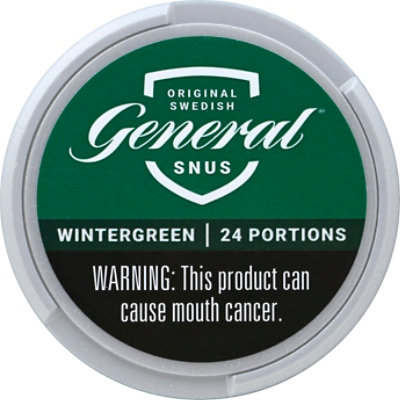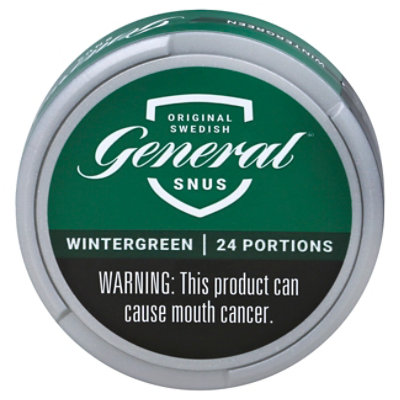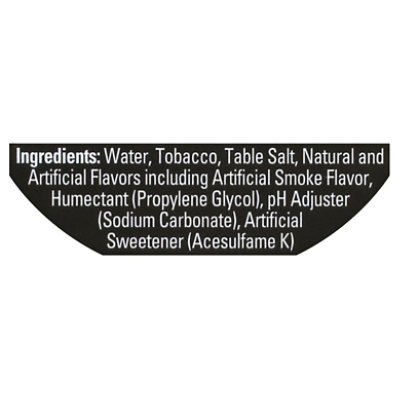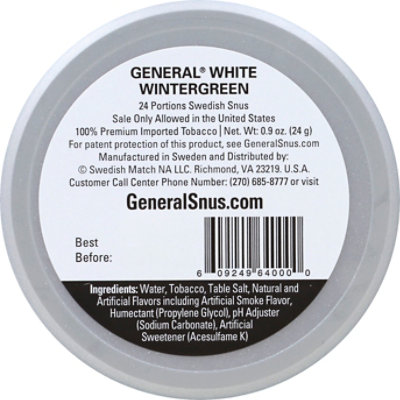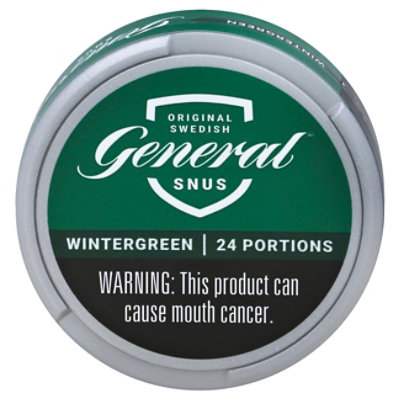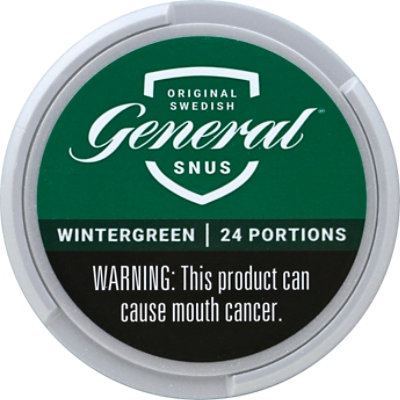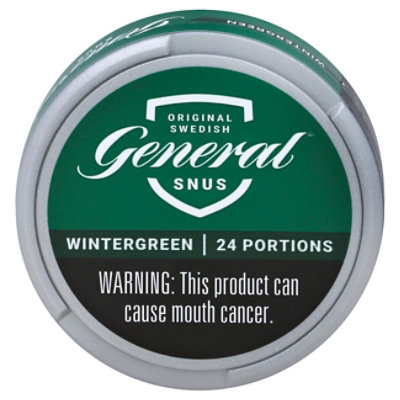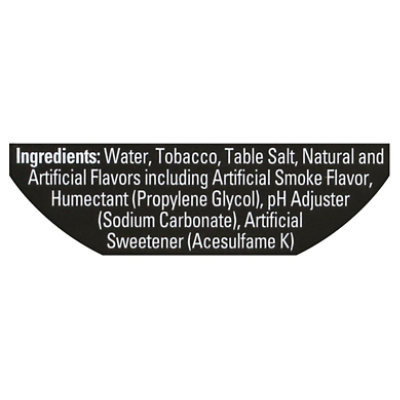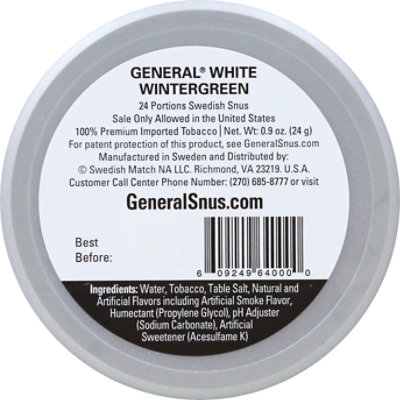 General Snus Wintergreen - .85 Oz
Snus, Wintergreen
Original Swedish. 100% premium imported tobacco. GeneralSnus.com Customer Call Center: (270) 685-8777 or visit GeneralSnus.com. Manufactured in Sweden.
Water, Tobacco, Table Salt, Natural and Artificial Flavors including Artificial Smoke Flavor, Humectant (Propylene Glycol), pH Adjuster (Sodium Carbonate), Artificial Sweetener (Acesulfame K).
Warning
Contains: Sale only allowed in the United States. This product can cause mouth cancer. Smokeless tobacco is addictive.
About the Producer
SWEDISH MATCH